Our Campsite. Tent camping with no electricity. In such a beautiful spot.....who needs it? The racoons were very numerous and bold here. The first night our screen room was invaded and the food cooler broken into. One lucky racoon made off with our supply of bacon. We had to keep the cooler in the car after that.


Janie wading in the sandy swim area. This was in October, 1997 and a little cool for swimming for my taste. The water is a year-round 72 degrees kept constant by the springs that feed Alexander creek.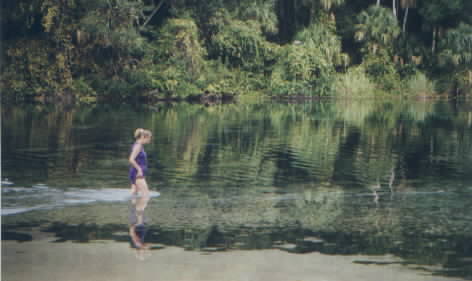 Typical Creek View. This palm tree juts out over the river and then up toward the sunlight in one of nature's more acrobatic feats.


The next day we explored the Cypress Swamp on the Timucuan Indian Trail. This is Dave leaving the warm Florida sunlight for the cool, shady hike through the forest.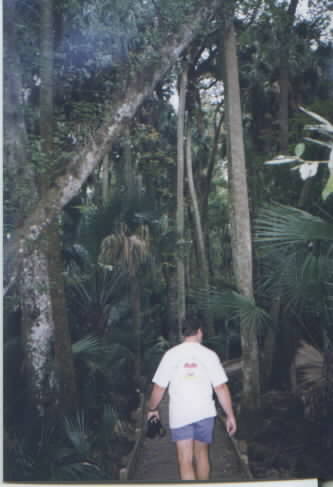 Next day, Canoe Trip! We opted for the 4 hour trip downstream and arranged for transportation for us and our canoe back to camp.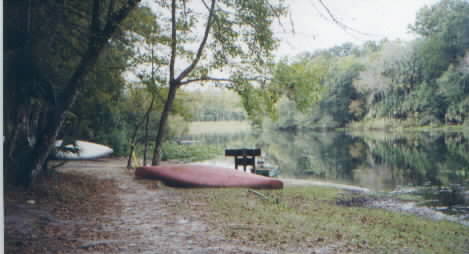 The first part of the canoe trip was narrow and tangled with growth from the Creek banks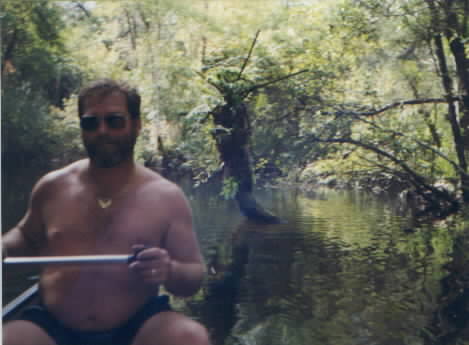 In the latter part of the canoe trip, the creek widened out into a sunny, broad waterway. Good thing we wore our sunscreen!

Evenings were cool - down near 60 degrees, so a nice warm fire felt good after a long day. It also adds evening entertainment value.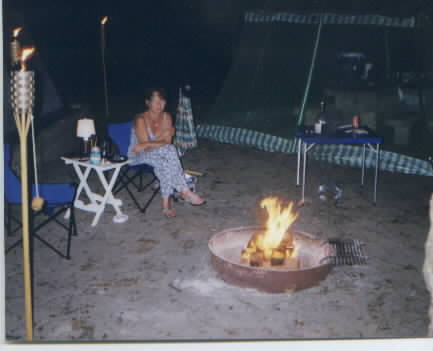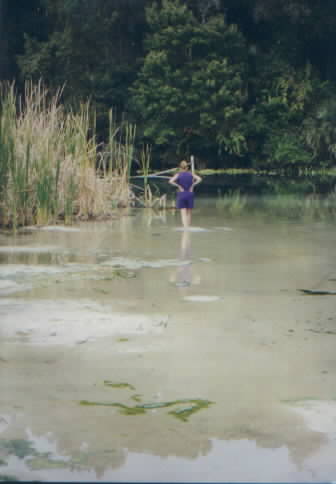 A comfortable wooden boardwalk provided access through the lush green swamplands.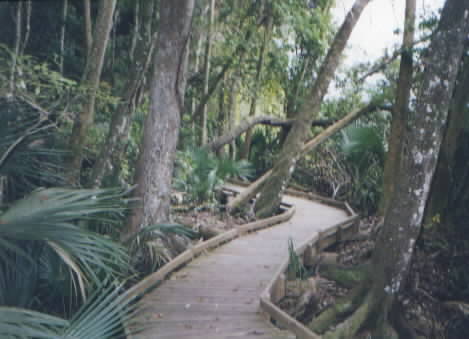 This dock, off the Timucuan Indian Trail is across the creek from the springs. It afforded a wonder view of underwater animals and plants. We saw a number of large turles and large fish. Overhead, the waterfowl soared, probably looking for food.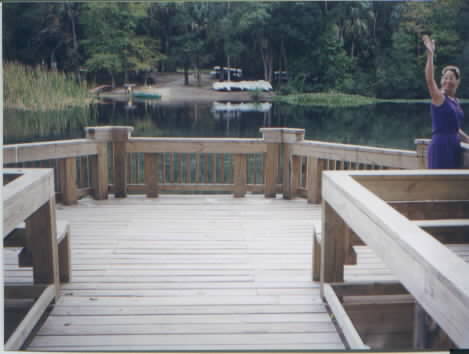 On our canoe trip down Alexander Creek, a large gator crossed the stream. He was about 14 feet - a biggun!
Lily pads in bloom added color along the way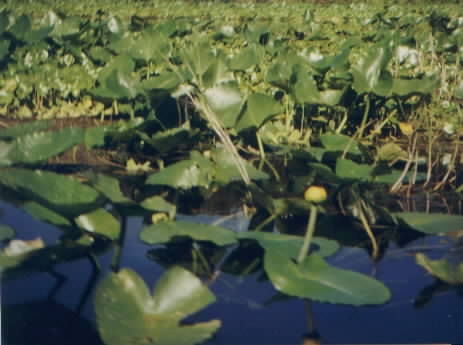 The last take-0ut point for canoers was just under this bridge. We had arranged transportation for the trip back to camp