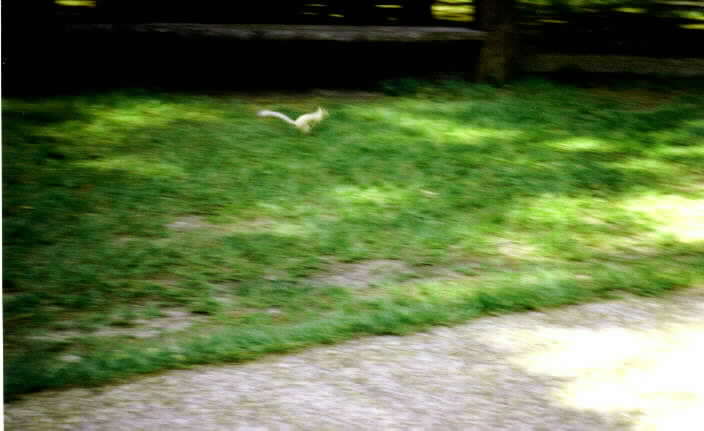 Above, we spotted a rare albino squirrel. I had never seen one before. He was completely white.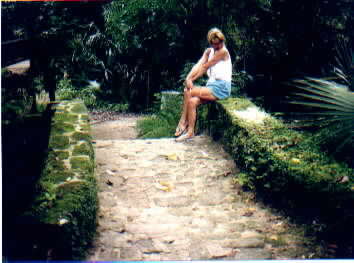 These stones in the bridge were laid by hand. It's very old and very beautiful. The shade kept us cool on the first part of the trail.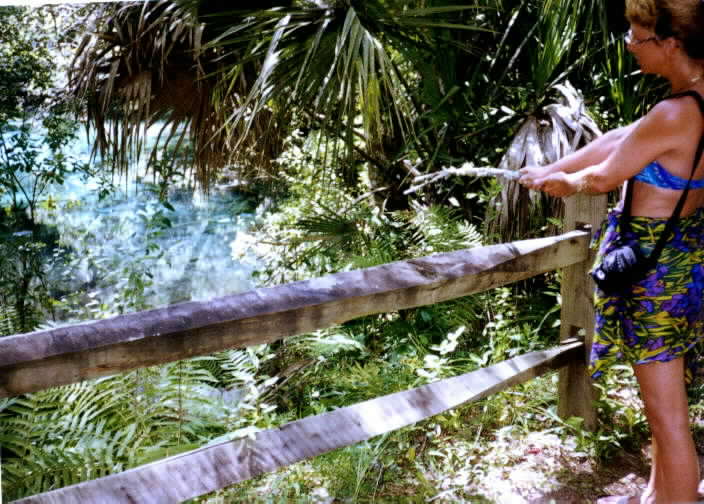 Juniper Creek runs beside the trail. Very pictuesque.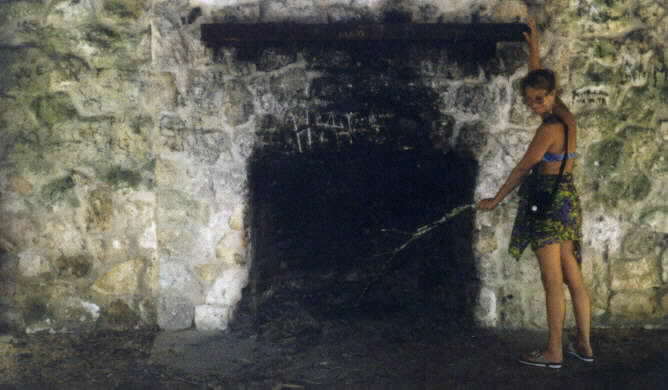 An old stone fireplace near the end of the trail at Fern Hammock Springs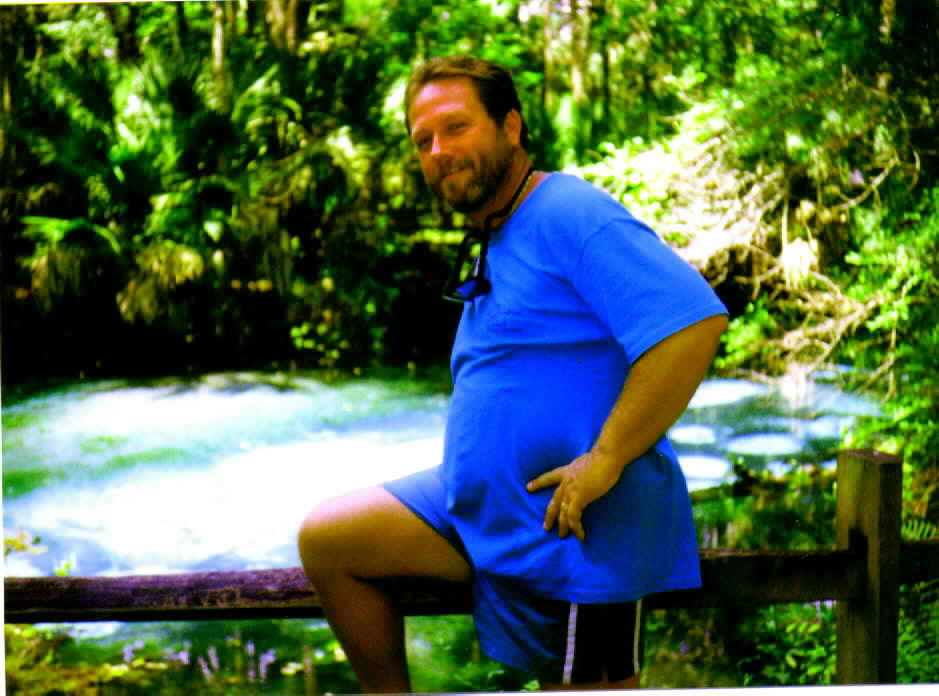 Fern Hammock at the end of the Trail. Dave's looking at a bunch of boils in the spring.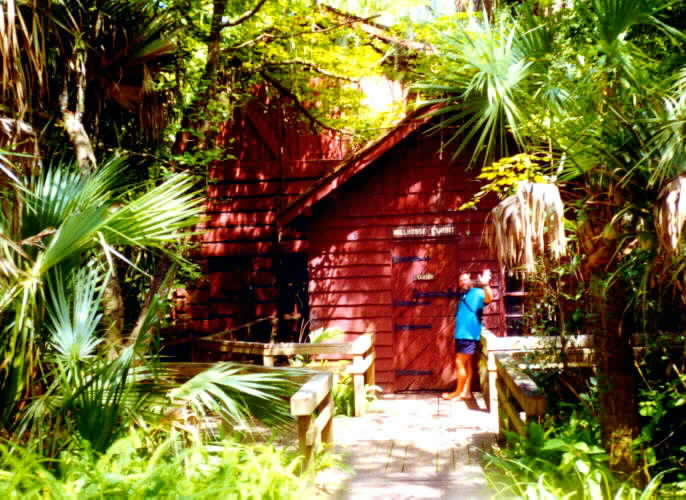 Back to Juniper Spring to explore the old mill a little more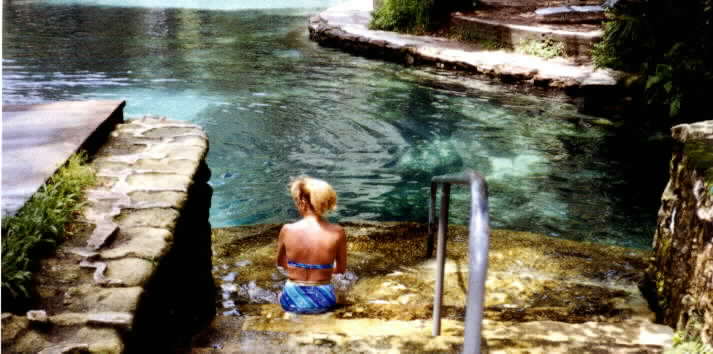 After a long hike, that water sure looks clear and cool to Janie!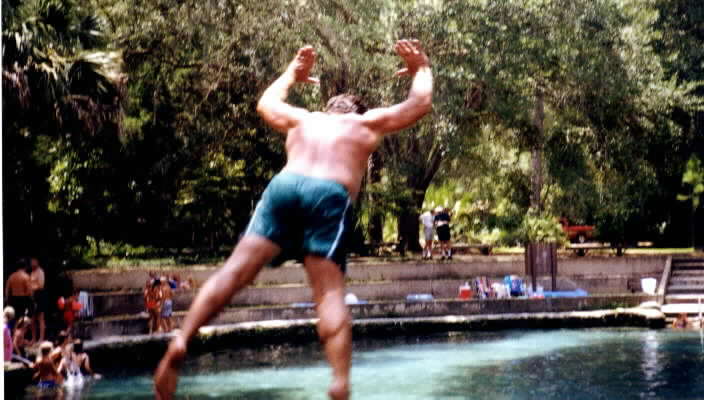 Dave dives in! He's leaping off a natural stone cliff in the Spring.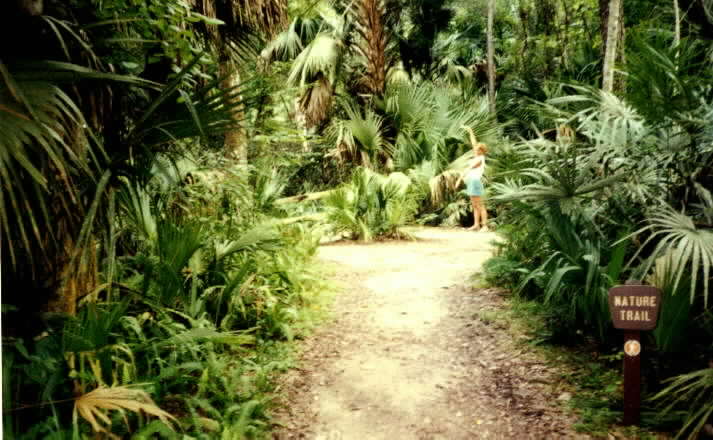 Beginning of the Nature Trail.
A stone footbridge over the creek.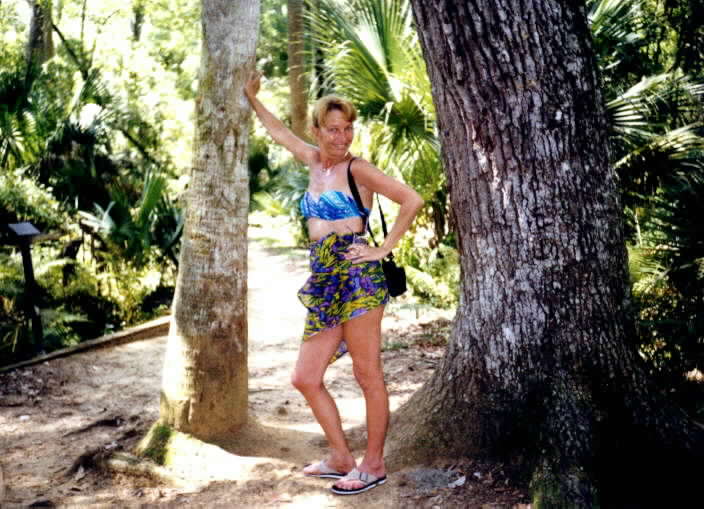 It's getting hotter now, but we're still having fun!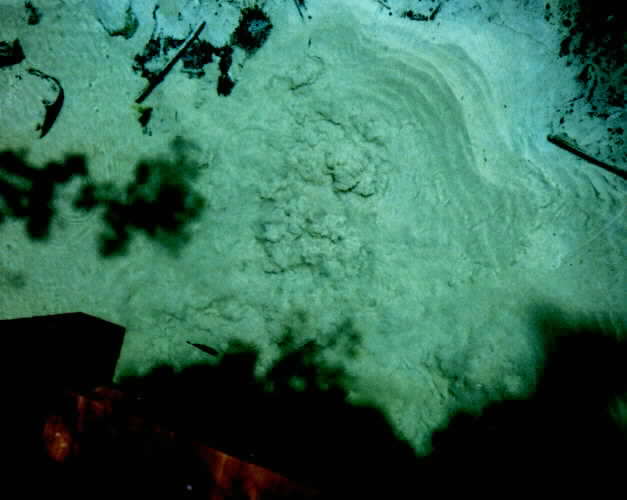 Here's a good photo of a "boil" on the bottom of the creek

Dave would like you to think he is holding up this tree!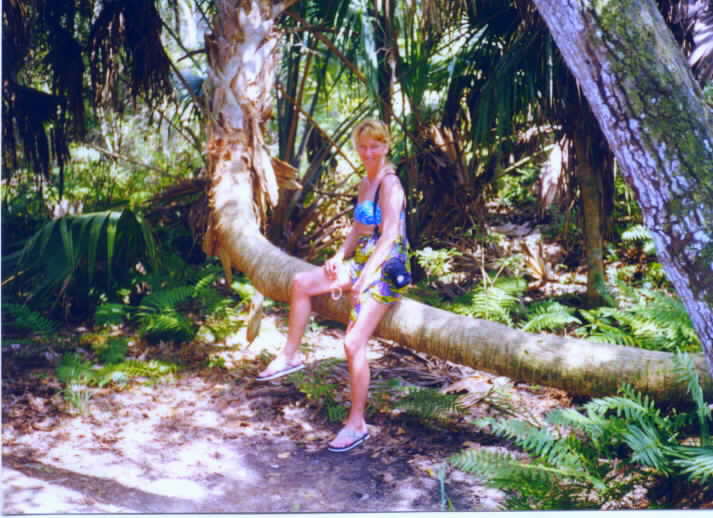 Nature's bench


"Coon Crossing". A racoon crossing the trail. He's probably after our picnic basket!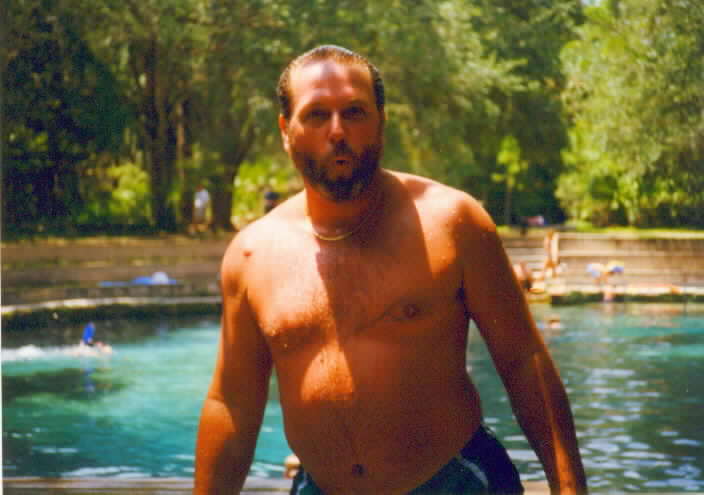 That water is colder than you think! 72 degrees, year 'round, but that's cold to a native Floridian!