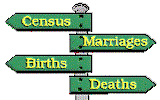 Ohio Vital Records (Births, Deaths, Marriages)
Index to Vital Records of 12 counties in Ohio's Miami Valley. Excellent!
Family Search by the LDS Family History Library
The OHGenweb Project (search by County or Statewide)
The Ohio Historical Society (select "Archives/Research Tools" for searchable Death Certificate Index 1913-1937)
Ohio Dept. of Health/Vital Statistics (Death and birth records info and forms to order)
The BMD Project (Birth/Marriage/Death)
Social Security Death Index (at Rootsweb)
Census Records
Many volunteers have transcribed some these records and submitted to their respective County OHGenweb sites. To search, you may use your "edit" feature from your tool bar and choose "Find(On this page)" and type in the surname you are looking for, then "Find Next".
1890 Cincinnati City Directory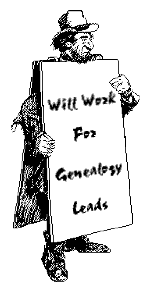 1852 Springfield City Directory
High School Graduating Classes
1939 Springfield High School Graduating Class
Springfield, Clark County, OH

Free Lookups - I have the entire yearbook. Click link below. I will look up your graduate and send a photo and list of clubs they belonged to.
Searchable Data Bases, by State