Stampede Dance Club doing an Exhibition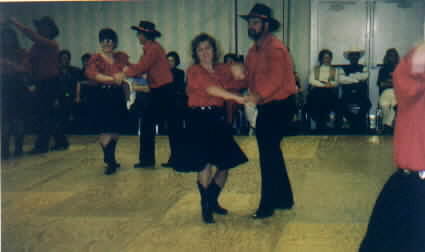 All Stampede Girls like to twirl!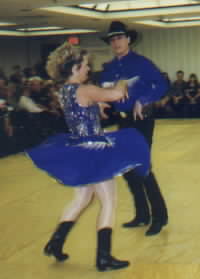 Good thing we have special dance pants under skirts!
Our girls line dancing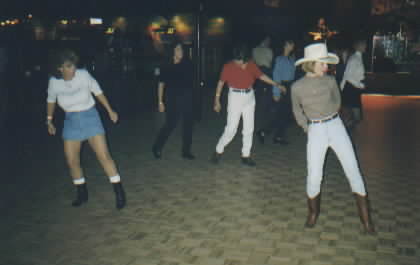 "Stretch" is our Stampede Dance Club Mascot!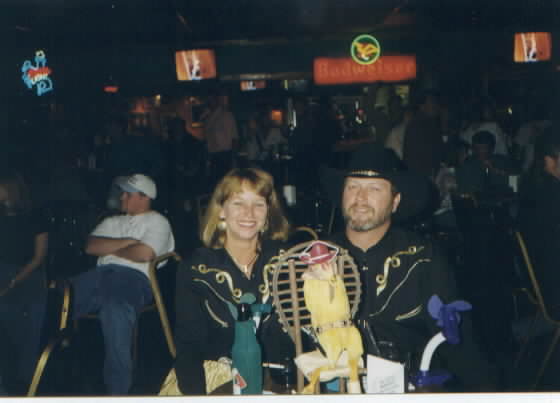 Yes, he IS a rubber chicken with a red Cowboy hat.









Our ballroom dancers get to show off too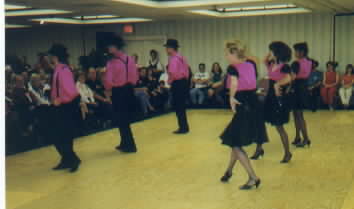 Our Stampede guys like to Twirl Us...A LOT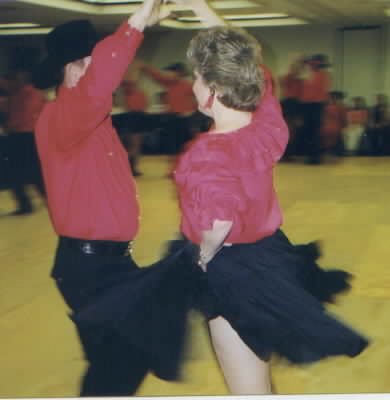 Wonder why....LOL
Our Guys Line Dancin'...Sullivan's, Orlando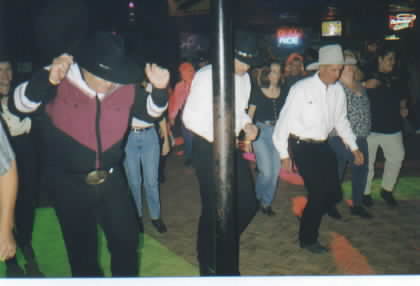 Gotta watch out for that pole in the Center!
Sometimes Group Dancing is Fun, too