Country Western Dancing is more than a hobby for us. It's a passion, the way we stay young and celebrate life. In this album, I've assembled some of my favorite photographs....Yes, Dave & I are Dancing Fools!
I first started dancing on my 41st birthday. Me and my young roommate, Stacy (age 21) went to a club named Rodeo in Orlando, Fla. to celebrate. We went every single night for the next 18 nights (and yes, went to work the next morning too). We learned to dance at lot during that time :-) Well, I did anyway. Stacy was mostly crusing for guys while I was doing the free dance lessons.
I met Dave in April 1994 on the dance floor at Rodeo. We joined a dance club called the Stampede Dance Club (hosted at Rodeo, Orlando).
Dave & I married in October 1996 and two-stepped down the Aisle while our buddies joined in behind us! We've been dancing ever since.
Janie & Stacy, room-mates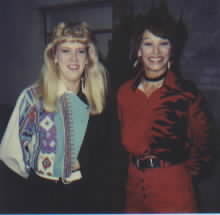 March 1994
some Stampede Dance Club buddies at wedding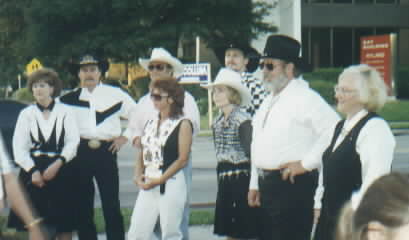 Wayne & Yvonne (far left) Dance Instructors at Rodeo
Honeymoon Cruise with 40 Friends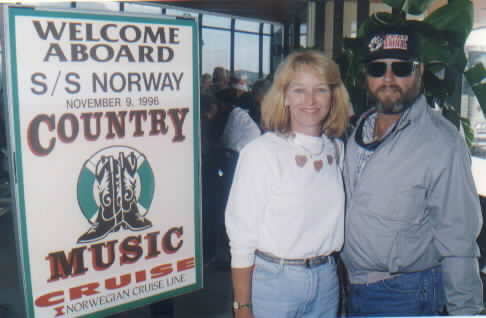 7 Days of Dancing with our Stampede Dance Club buds
Me, at work. Bank Branch Manager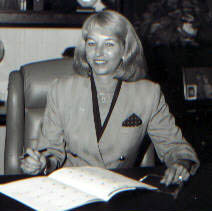 Boring Black & White. Dancing is much more fun!